Many Names for Ecotours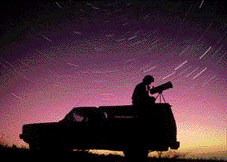 Can you imagine what the difference is between outdoor sports, nature tourism, adventure travel, cultural tours and ecological study? Are any of these types of travel considered to be ecotourism? I will explain the basic differences.

Many of you enjoy outdoor sports while on vacation, such as skiing, tennis, golf, swimming, jetski, windsurfing and parasailing. These sports are for exercise, to refresh yourself, or as a personal challenge to improve your skills. They are not, however, considered ecotourism.

Many tours in Japan feature beautiful nature scenery. Usually you arrive by a deluxe bus, you look at the spectacular scene and photograph it. Perhaps you walk on a path for a short distance. This is not considered ecotourism.

Are you an adventurous traveller? Are you afraid of everything dangerous, or does it thrill you so much that you want to try it more? There is hard adventure and soft adventure and we will see which one you prefer. By the way, this is not ecotourism either.

Adventure travel is exciting "action" travel. Trips are usually in small groups of people who like to be different and independent. Adventure travel requires different levels of skill and everybody participates. It is often expensive because of the special equipment, expert guides, and difficult faraway location.

"Hard adventure" is not for everybody! You need skill and courage to climb the cliff of a mountain, to raft on a very wild river, or to trek for a month through the Himalaya mountains. You must be physically and mentally fit. Sometimes sleeping arrangements, food and weather conditions are very difficult. Real adventurers do not mind this discomfort and they feel great satisfaction when they achieve their goal…reaching a mountain top or a deep ocean floor!

"Soft adventure" will probably sound more appealing to many of you. (It does to me!) This requires less physical danger, and almost no skill or previous experience. There is usually more convenience in sleeping arrangements (like a luxury camping tent or a lodge with a big fireplace) and usually the food is delicious (and surprisingly gourmet).

Can you imagine trying any of the following soft adventures: rafting on the (sometimes wild, sometimes mild) Colorado River, or horsebackriding to move cows to a mountain pasture, sea kayaking alongside whales, snorkeling around a coral reef, hiking a trail in a rainforest, fly fishing in Montana, or going on safari through an African wildlife reserve? These kinds of trips are the most popular of all-not only with young people but also with people in their sixties and seventies.